Is the tobacco giant behind VELO targeting Pakistan's youth with its catchy influencer campaigns?
In the face of a shifting global tobacco epidemic that marks dwindling sales of cigarette consumption, British American Tobacco (BAT) which is one of the world's largest cigarette companies has bet a hefty £1 billion on a marketing campaign that relies heavily on social media, concerts and sporting events to entice new customers.
The Tobacco giant is pushing its "next-generation products" under the promise of 'A Better Tomorrow,' to help smokers quit. But experts are concerned that this heavy marketing push will entice customers who are younger and have never smoked before, resulting in addiction to nicotine in the next generation.
BAT's mission of "stimulating the senses of new adult generations" and its aim to increase the size of the overall nicotine market, as per their investor presentation, warrants a closer look at their recent marketing efforts.
While BAT states that its new products, including heated tobacco and oral nicotine, are for current adult smokers, statistics show that 50% of Velo (or Lyft in different markets) have never smoked before.
A recently published investigation by The Bureau of Investigation Journalism states it 'could have the effect of encouraging young people to pick up a potentially deadly tobacco habit that still kills 8 million people a year'.
A Global Push
In 2020, BAT backed a series of concerts of the Spanish boyband Dvicio and at an exclusive gig in Madrid the front rows were flush with influencers who were there to promote Glo, BAT's new heated tobacco product. In Sweden, the campaign #LyftSnus received 13 million views on TikTok where users posted videos with ice-white nicotine pouches called Velo that are placed between the gums and teeth and come in various flavours.
In 2019, BAT's Vuse e-cigarette and Velo nicotine pouch branding along with the tagline 'A Better Tomorrow' was visible on McLaren cars and driver's uniforms, a first since Tobacco advertising on F1 cars was prohibited in 2006.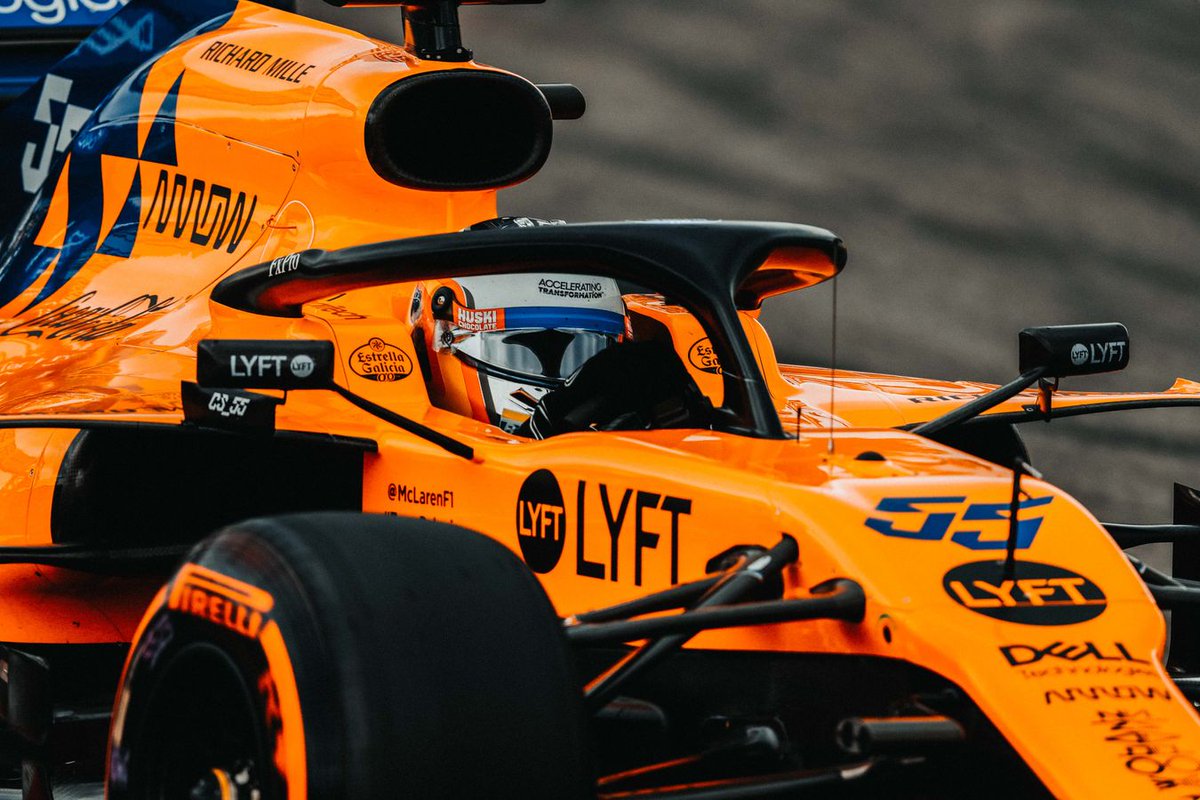 BAT states its partnership with McLaren "is appropriate, responsible, and compliant with all laws and regulations and with our International Marketing Principles".
In Russia however, BAT had to withdraw its nicotine pouches, as products made by other brands have been linked to a number of teenage hospitalisations and even one death in the past. In Kenya, the Ministry of Health wrote to the Pharmacy and Poisons Board, when Lyft pouches were allegedly made available through vending machines at major shopping centres. BAT stated, "Our Kenyan subsidiary, BAT Kenya, strongly denies it has ever sold Lyft pouches in automatic vending machines in Kenya."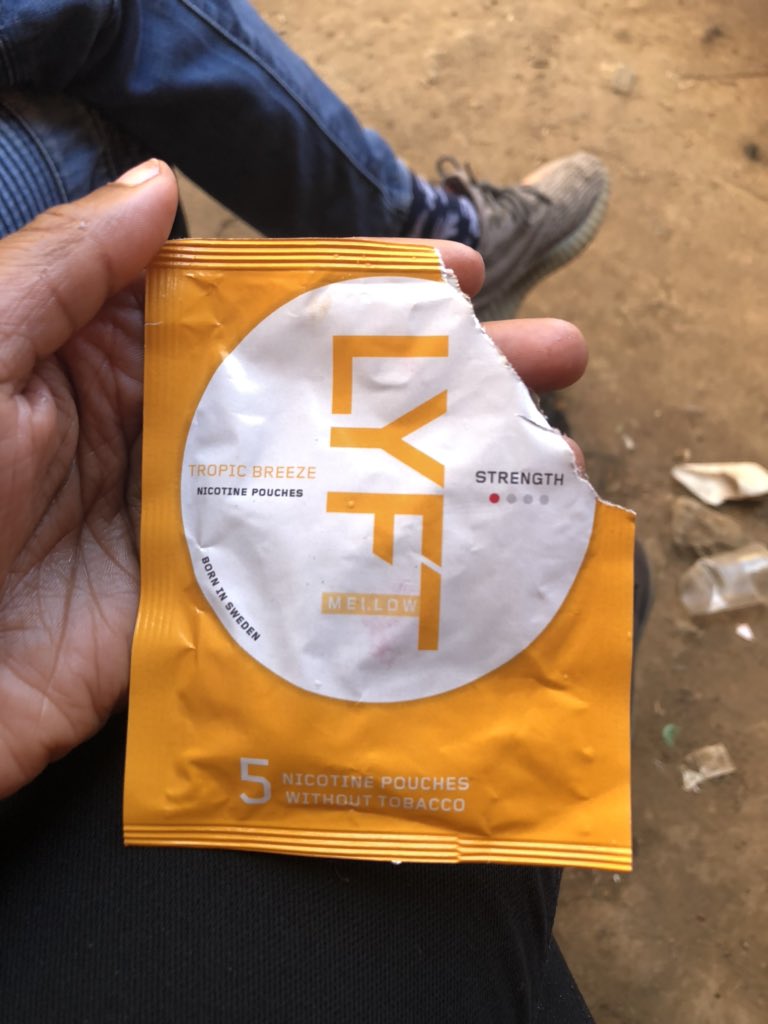 Head of Kenya's Tobacco Control Division, Anne Kendagor, wrote in an opinion, 'The industry has been saying that the product was meant to help smokers quit but it was being marketed to non-smokers, the youth … which means it was not serving its purpose.'
"It should be sold to cigarette smokers only. Our surveillance showed that it is new entrants, the young people are the ones starting to use it."
BAT's foray in Pakistan
Paul Lageweg, director of new categories at BAT, identifies Pakistan and Kenya as key trial markets for Velo, calling it BAT's most exciting opportunity.
The Bureau's investigation revealed that BAT's Velo nicotine pouches had been given away for free, which was part of a large-scale campaign in which young brand reps handed out samples at parties, shopping malls, tea shops, restaurants and tobacconists, while working on commission. While speaking to the Bureau, a 17 year old Pakistani stated he was offered a free sample without proof of age. However, BAT denies it partook in any inappropriate marketing activity in Pakistan and maintains that it hands free samples only to adult smokers.
"The tobacco industry has a very long and storied and horrible history of targeting young people." – Taylor Billings, Corporate Accountability.
Social media has been central to Velo's campaigning and marketing in Pakistan, through engaging social media influencers and now turning its eye towards music to further brand awareness. The investigation reveals that Velo's #OpenTheCan campaign, which ran on TikTok, amassed more than 13 million views.
Velo's recently launched endeavour, Velo Sound Station, has close to 300K followers on its Youtube channel and has roped in Pakistani musicians including Shamoon Ismail, Aima Baig, Natasha Noorani, Atif Aslam and many others who are fan favourites and pull in younger audiences as well.
It's music videos tout bright neon flashing lights, crowds vibing to the music on the sidelines, complete with retro edits and beats that are catchy – almost too catchy to be the by-product of a brand that makes and sells nicotine products. As the pouches themselves contain no tobacco, they are exempt to regulation under most countries' tobacco laws and advertising regulations.
Velo's ad with actor Ahad Raza Mir, 'The Artist' is another example of the brand's vibrant and catchy advertisement campaigns that focus on unleashing creativity and appeal to a more Gen Z audience, with words like 'Jump', 'Slay' and 'Play' flashing across the screen.
The numbers behind BAT's new products
Tax relaxations make BAT's next generation of products more profitable, while gross margins in cigarettes stand at 67%, those for Glo heated tobacco and Velo nicotine pouches are 78% and 70% respectively. A report by The Guardian states, 'By 2023, the company expects to be targeting 500 million nicotine consumers with £100bn a year to spend.'
BAT's stance
BAT states it is "committed to building A Better Tomorrow by reducing the health impact of our business through offering a greater choice of enjoyable and less risky products for our consumers," adding, "Our multi-category approach provides the widest choice of potentially reduced-risk alternative nicotine products to adult smokers who want to switch from cigarettes."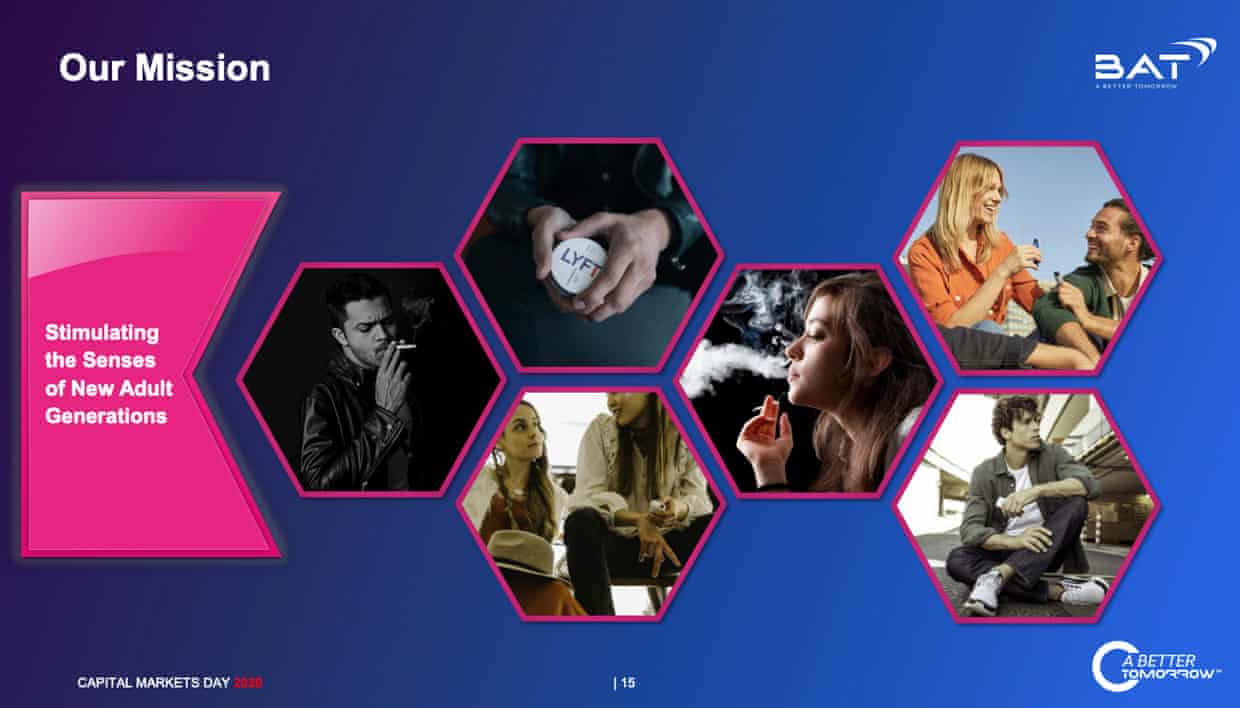 Taylor Billings, associate media director of campaign group Corporate Accountability states, "This rebrand is just getting to the core of what they have always sold, which is an addictive product that is harmful for your health. And all of a sudden you have teenagers with nicotine addictions and corporations ready to cash in."
Billings adds in, "The tobacco industry has a very long and storied and horrible history of targeting young people. So to now all of a sudden think because they have a new marketing campaign they may not be using some of the same tactics they have used for the last 20 years is a bit naive."
Perhaps what matters more than BAT's marketing push is the responsibility on governments to ensure proper regulation, as seen in Russia and Kenya, in comparison to Pakistan's lax response to widespread unchecked marketing of a product that contains highly addictive ingredients such as nicotine.
Read more from ProperGaanda here.