This web-series set in a small Karachi neighbourhood is challenging social norms
Pakistan's collaboration with ZEE5 has proven to be the missing jigsaw piece in the complicated puzzle that is Lollywood.
At a time when our dramas have dipped dangerously low into restrictive domestic drama,'Ek Jhooti Love Story,' written by Umera Ahmed and directed by Mehreen Jabar, echoes the need for non-conventional, vibrant love stories with a dose of Pakistan-oriented feminism. It is nothing like its bold predecessor 'Churails' and that is exactly why it's so good. It's not trailblazing in the way we would expect, but rather, it is quiet in its dissent.
The deconstruction of a classist environment
EJLS has the same elements that Pakistani consumers enjoy: marriage, declarations of love, and Bilal Abbas Khan – except it has managed to be a sharp departure from Ahmed's previous 'Zindagi Gulzar Hai', which quietly molded its 'feminist' heroine to fit the hero's misogyny. Salma (Madiha Imam) – or as her family calls her, Choti, is unwavering in her quest to find her own path in life and along the way, she realises everything she wishes for is a mirage: an illusion of materialism built by society.
She may be the youngest in her family but the little one inspires her stagnant and less brave unmarried siblings to take charge of their lives.
As unique as her love story is with Sohail, portrayed by Bilal Abbas Khan, the web series isn't about them: it's about the deeply interwoven patriarchal, elitist Pakistani culture that's obsessed with personas and weddings. There's no grandiose in the story either: this web-series is for the middle class that live in Karachi's winding streets. Salma and Sohail are mere catalysts in this neighbourhood.
The complexity that is Pakistan's economic class system is told through every cup of tea Salma makes in her family's little kitchen, the pressure to get married and the glorification of the green card is what drives Salma and Sohail to forge a fake love story online in the first place.
When Shazia asks Salma to choose between love and money, Salma says most people don't have that option: it's usually money or no money.
Salma chooses happiness each time; her decision is not glorified but relayed as one taken due to circumstance and necessity. It is a direct reflection of the socio-economic state of women in Pakistan, a place where the Aurat March is shunned for demanding vulgarity, when in reality, all it does is ask for a sliver of humanity. Women seldom are allowed to choose happiness when the confines of a classist atmosphere makes certain their fate. Even if EJLS is branded a comedy, by making Salma and Sohail fall in love via fake profiles, it hones in the point that we live in a superficial world where nothing is as it seems. The web-series hints at the hopelessness our society's institutions have bred to maintain male superiority. The purpose is not to admit resignation or defeat but to inspire the exact opposite through lively characters and subtle (sometimes outrightly hilarious) social commentary.
Women and men are both victims of patriarchy
If 'Churails' exposed the inner workings and outright patriarchy of men, EJLS points out the ingrained misogyny of women without incriminating them. The female characters in the web-series are three-dimensional with their own story and victory to explore – they're humans who are allowed to grow from their mistakes.
Salma's mother is symbolic of the hypocrisy of a Pakistani mother – she wants the best for her children, yet refuses to let go of the classism and misogyny which has led to both insecurity and unnecessary hubris in her household. However, the web-series paints her as a victim, not a perpetrator; her frustration with society's standards for women is palpable but her hands are tied. Salma's eldest sister, Shabana, who bears the weight of being nearly forty and unmarried realises that her ideal 'husband' may not even be a man, it may just be her Ph.D. Her other sister, Shazia, accidentally becomes a social activist while at a protest for her job, but it takes her so-called uneducated future husband, Tanzeel-ur-Rahman Siddiqui, to make her realise that her speeches are rendered useless if she does not extend the courtesy she wants from society to other women in her daily life.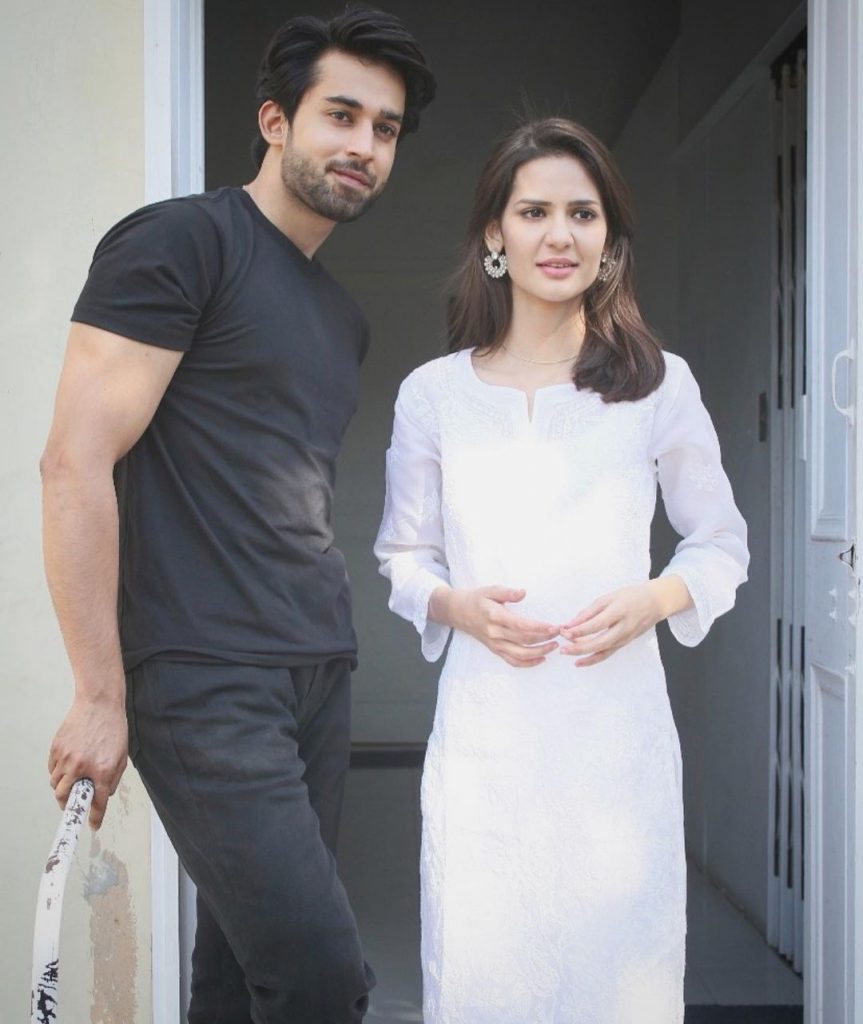 EJLS is not just a fluffy love story, it's a call for women to start defining themselves beyond the box of a marriage.
For the first time in far too long, the men in this drama are not evil – they too are bogged down by the oppressiveness of the patriarchy and traditions that make no sense when you rip them apart. The subplot of Salma's brother, Salahuddin, longingly wishing to marry his coworker who his sisters and mothers deem subpar at best show the internalised patriarchal beliefs of Pakistani 'values'. Yet, Salahuddin never takes his frustration out on the women in his life; his annoyance is valid but never once does he allow it to blind his love for them.
The men portrayed in recent dramas are often toxic, violent, and liars – everything that happens to the heroine is a consequence of their abuse.
We have entirely too many angry men and lack the portrayal of one with a softer personality. But the men in this web-series are kind, they're loving, they have the utmost faith in women. EJLS unravels toxic masculinity so quietly that you wonder why it hasn't been done before. Why should a brother have to wait to get married after his sisters? Why is it that a man can only send a proposal when he's rich? The web-series answers these questions plainly: because Pakistani women are guilty of being a burden to society as soon as they step foot into this world. They are nothing more than a responsibly to be given away and until they are, they cannot think or do anything else.
Perhaps the most revolutionary aspect of the web-series is how plainly it portrays divorce.
Divorce is already frowned upon and in dramas, the scene is accompanied by swelling music, screaming, and an absolute destruction of a woman's life. EJLS does the complete opposite; no one tells Choti to save her family's honour, no one tells her to go back to Sohail – they respect that she does not love him and actively try to help her move on even if they don't fully understand her reasoning. What is usually the climax of a typical drama became the resolution of the web-series and in doing so, Ahmed sends a very clear message in her writing: a Pakistani woman has every right to be her own person and she will not be defined by a man or lack-thereof, because marriage is not the be all and end all; it is merely a part of life.
EJLS depicts a feminist struggle that is all too common
EJSLS is a story of every Pakistani woman; beat down by a society that refuses to let them breathe, a system hell-bent on reducing their worth, and institutions not built for them to succeed. We've been so afraid of the baseless negative connotation that is associated with being a liberal woman that we've suffocated our entire country.
Salma, her sisters, her mother, her mother-in-law are all 'liberal' and it's absolutely not a bad thing. We have been so fearful of our own society that we overlook how vibrant our traditions and values could be if we just let go of 'log kya kahenge' (what will people say).