Ali Xeeshan is a fashion designer renowned for his extravagant bridal dresses. Many consider the designer's work bold and progressive, however, the new fashion line comes with a serious purpose.
https://www.instagram.com/tv/CK_GSR3lGoI/?utm_source=ig_embed
Xeeshan's recent line named 'NUMAISH- a pledge against dowry' doesn't just have profound designs but a great message condemning dowry. The collection is inspired by putting an end to dowry culture and is described as being 'A pledge against the old-age tradition of Dowry!'. The issue of dowry continues to be a pertinent problem for many segments of Pakistani society today, despite the practice being deemed illegal in Pakistan in 2020 as per the tenets of Islamic sunnah.
The project is in collaboration with UN women and advocates the phrase 'Numaish na lagao' meaning 'Do not put me on display'.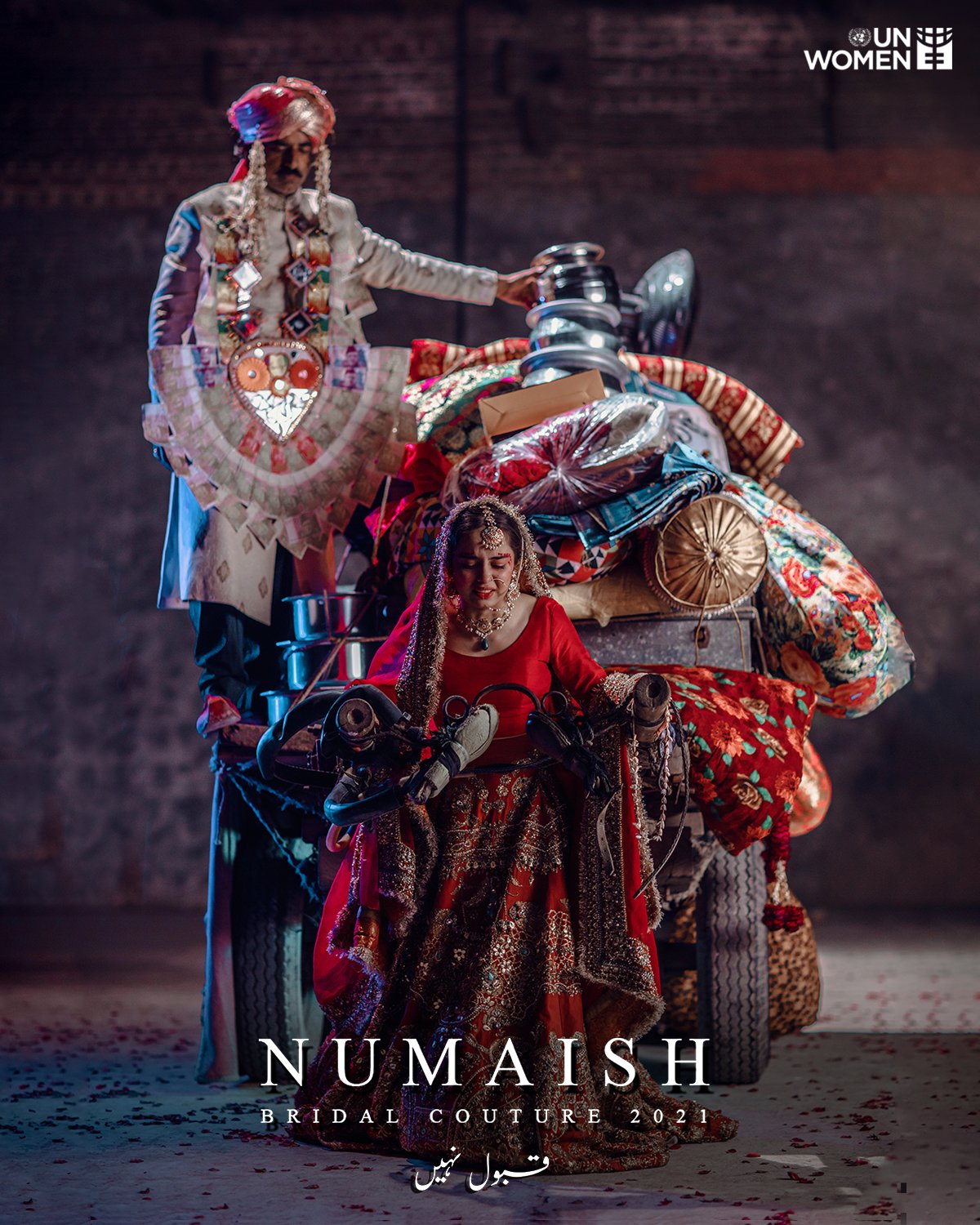 The collection is a beautiful combination of lehengas in red and gold.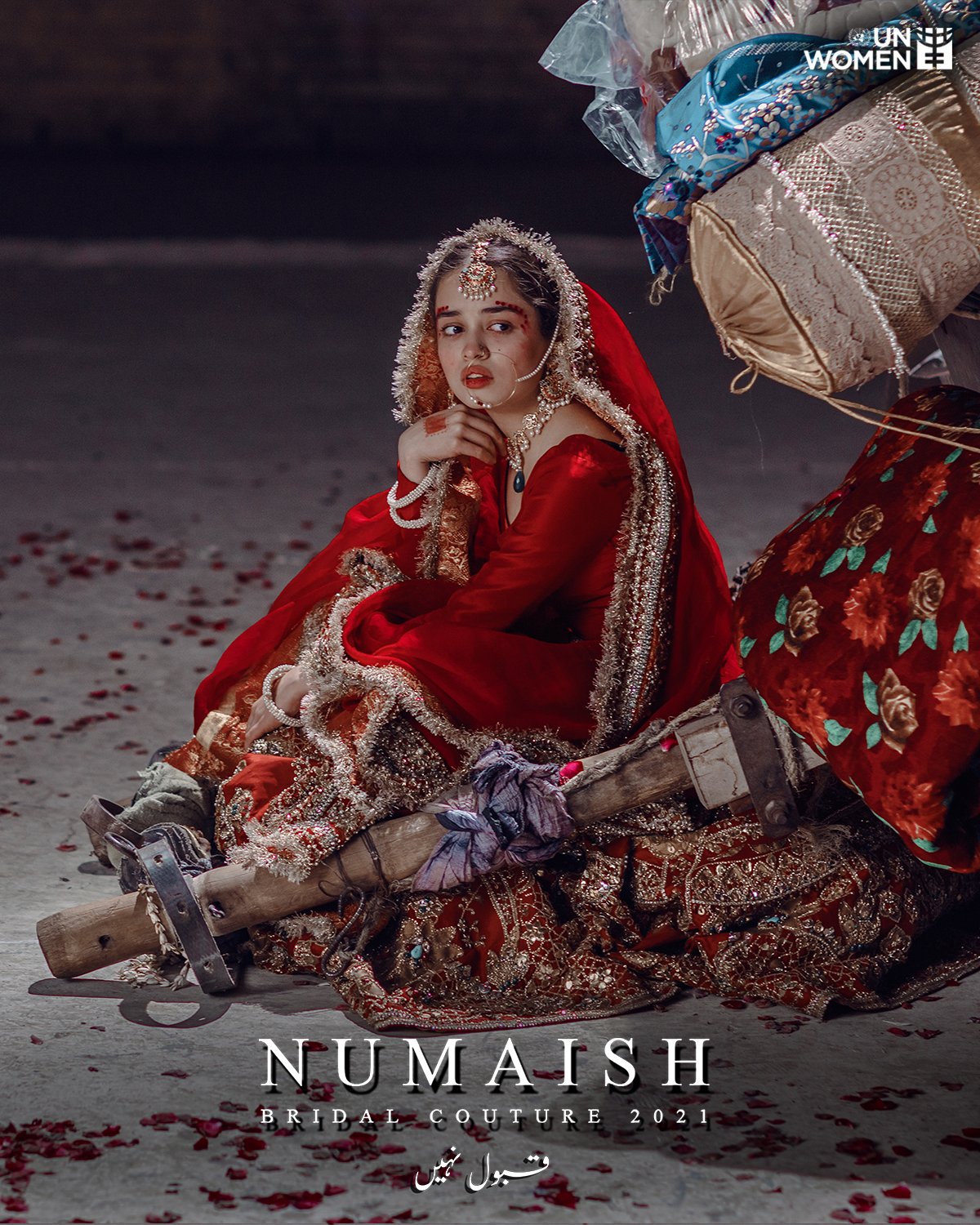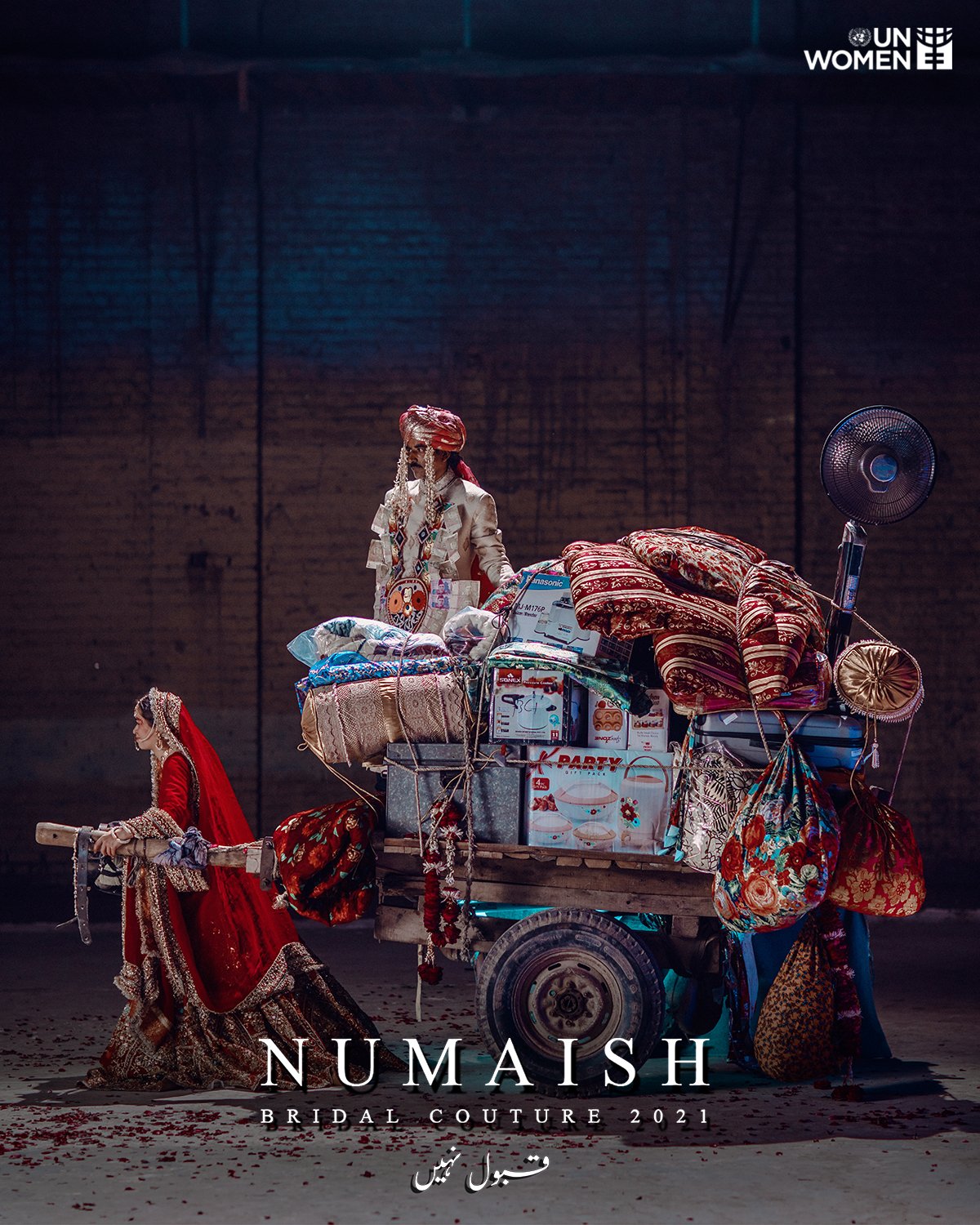 Many on social media loved the work and the message behind it.