The FBR recently sent notice to the Director of Master Tiles asking him to explain his source of income after he reportedly spent millions on his daughter's wedding. This along with the pictures from that wedding set social media ablaze, with everyone debating which Pakistani wedding is the most garish and ostentatious. So, in order to make it easy for you settle that debate here are some of Pakistan's gaudiest weddings.
Master Tiles – Jalal Sons Wedding:
This is probably Pakistan's gaudiest and most ostentatious wedding, uniting the Master Tiles Director's daughter with the Jalal Son's owners son. With a purported Rs. 200 million spent on this wedding it certainly meets the criteria for ostentatious. To make it obvious beyond a shadow of a doubt that they're rolling in dough the invites stated that the accompanying sweets are wrapped not just in gold foil but 24 Karat gold leaf. Clearly, no amount of money can account for taste. The decor included a little fake waterfall, glass walkway and enough sparklers to constitute a fire hazard. Obviously the union of two of Pakistan's biggest conglomerates would have tons of celebrities, politicians and industrialists attending. But, they weren't the real stars of the show, those were actually the foreign gymnasts and fire dancers flown in as entertainment. The dancers clad in skin tight costumes captured everyone's attention, wonder what Maulana Tariq Jameel (also in attendance) thought of their act.
#MuNush Wedding:
This was the wedding that kicked off the trend of highly ostentatious weddings. It was the wedding of former Senator Ammar Ahmed Khan's daughter. Although now in comparison to the Master Tiles wedding it seems tame. But, back in 2016 it took over social media with its never ending events. It felt like this wedding went on for months on end. With Disney themed parties and destination events, it seems like no expense was spared. The entire wedding party was even whisked off to Turkey to continue the wedding festivities.
Master Tiles Wedding:
Another Master family wedding, this one actually took place last year before the recent wedding that brought the FBR bearing down on them. It was the wedding of the Master Tiles' Directors' son. A garish event where the main theme appeared to be plastering everything in gold. It had all the usual accompaniments of an elite wedding, with Rahat Fateh Ali Khan performing and many politicians and businessmen in attendance. Plus the odd inclusion of whirling dervishes as extra entertainment. The dervishes are weird but not any weirder than the gymnasts at his sister's wedding.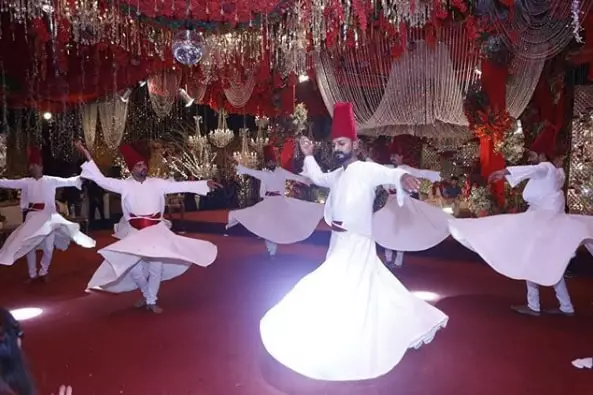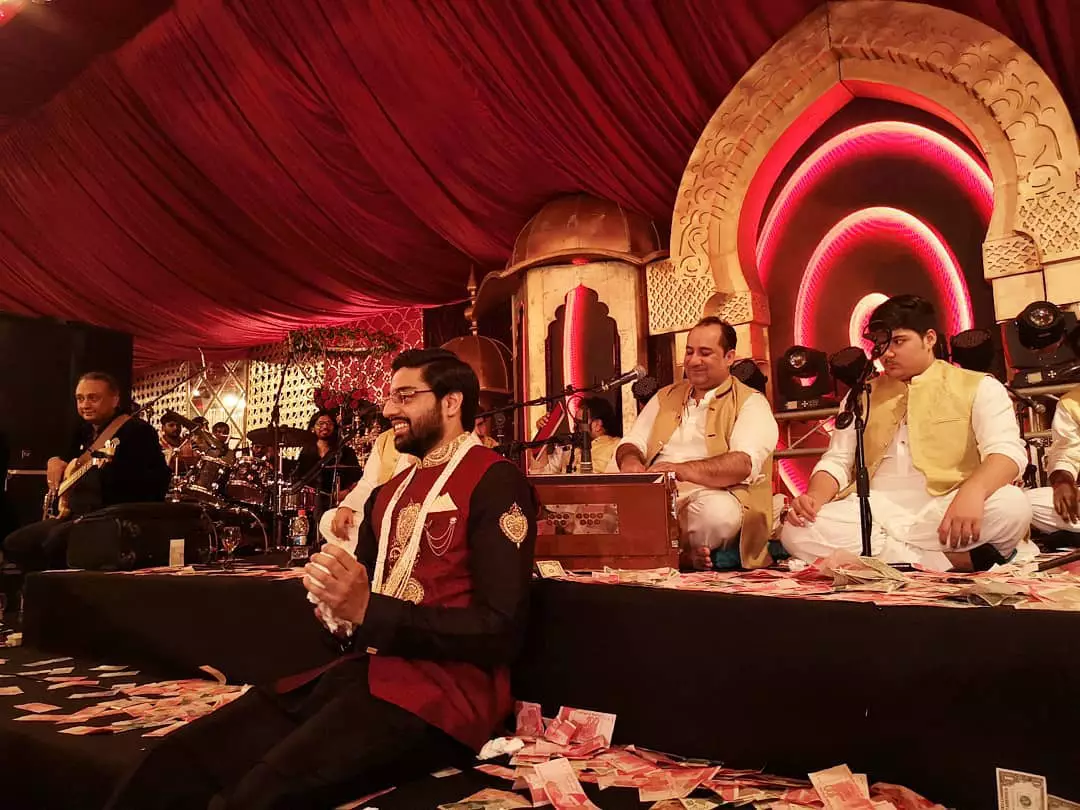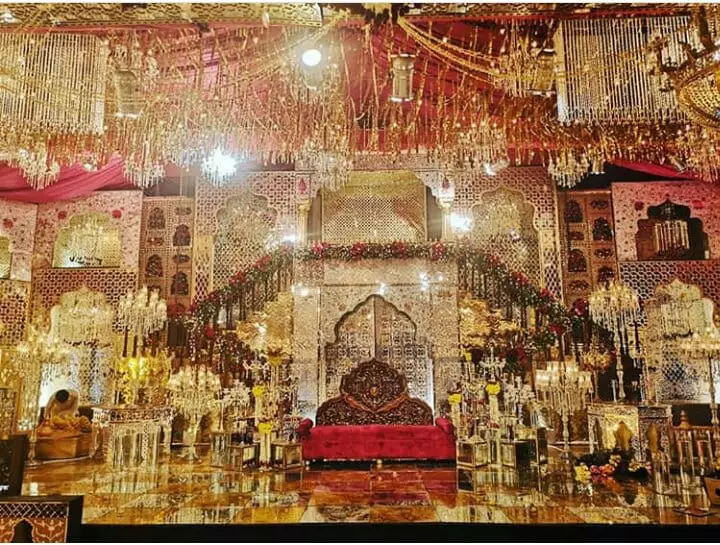 Malik Riaz's Grandchildren's weddings:
It should come as no surprise that Malik Riaz's grandchildren's weddings are on this list. After all he is one of Pakistan's richest men so he can be expected to indulge in some peacocking as well, and what better way to do that then by throwing incredibly ostentatious weddings for his grandchildren. Apart from the decor, food and outfits costing millions Malik Riaz ensured there would things people would talk about for years to come. He gifted his grandson a Bugatti as a wedding present. And he arranged a helicopter for his granddaughter's barat, along with gifting the groom an Audi R8.