Man on wheelchair beaten up by robbers in New York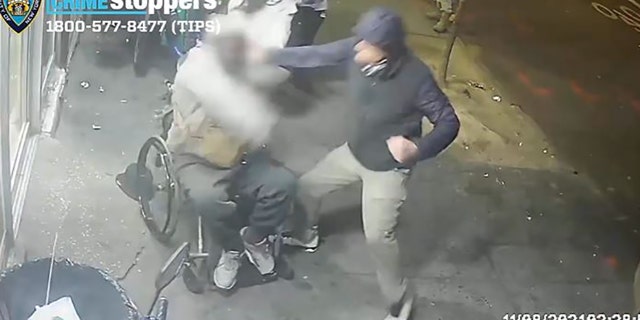 What happened:
In the Bronx, a man was attacked, robbed, and dragged from his wheelchair earlier this month.
Details:
Around 2:30 a.m. on November 8, a distressing attack was caught on tape at the corner of East Tremont and Anthony avenues. The 39-year-old victim was allegedly involved in an altercation on the sidewalk with a woman when she and three guys began beating him in the head. Surveillance footage shows one guy yanking the victim from his wheelchair and wailing on him on the ground. His backpack, which contained his smartphone and $800, was taken by another suspect. According to police, the man was in pain in his head and body but rejected medical treatment.
What else:
Anyone with information on his assailants is asked to contact the New York Police Department's Crime Stoppers Hotline at 1-800-577-8477.