It seems like everyone is a Game of Thrones (GoT) fan these days, however if you are still catching up on the final season then I suggest you proceed with caution as there are some serious spoilers ahead.
But if you are still reading this, then that means you are either one of those people who have no purpose in life, or maybe, just maybe you have seen the latest episode and I am being too cynical.
Regardless, since you are here already, let us proceed.
So, last night I was watching the latest instalment of the eighth season in which a lot of stuff happened. Like seriously what in the name of Lord of Light is going on? I am in a state of total obliteration as it is getting harder and harder to keep track anymore, everything seems to be moving super fast. With white walkers dying, dragons flying, Brienne of Tarth crying while everyone seems to be lying – I cannot wrap my head around so much so quickly.
Jamie and Brienne… Seriously? And then Jamie and Cersei again? This one handed man seems to be getting more action throughout GoT than Jon Snow. Oh sorry I forgot the Dragon Queen is his phupho; astagfuralah bro!
Who else thinks the forth episode should have been named 'The Knight of all Nights with a hint of dragons'.
Anyway, coming back to the point, when I saw Cersei sever Missandei's head as the two queens failed to reach an agreement, in a moment of true enlightenment I envisioned Pakistani politics at play.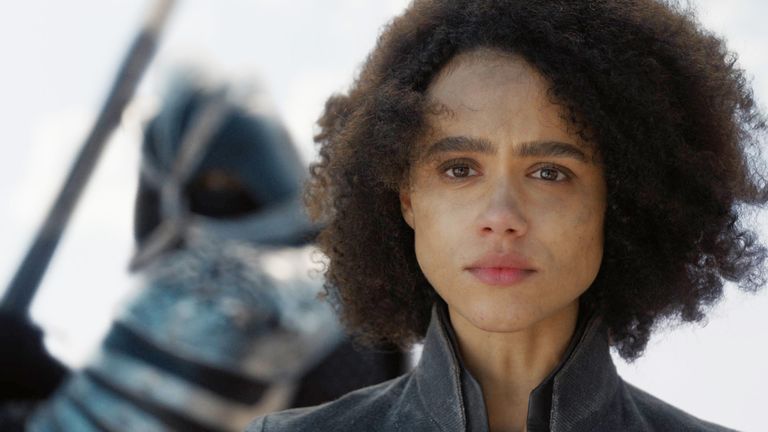 Just close your eyes and imagine Nawaz Sharif as Cersei Lannister – eagerly trying to hold onto his throne and Imran Khan as Daenerys Targaryen – the mother of dragons, you will start to see what I am on about. And while we are at it, I think we should rename the show to 'Kursi ka Khel'.
Part 1 – Nawaz bro as Cersei Lannister
Let's start with Nawaz Sharif. We all know how corrupt, cruel, greedy, selfish and somewhat manipulating (well let me correct myself – manipulating in all totality) Cersei is and although I am not in any way implying or suggesting that Mr Nawaz is all that but the resemblance of the two characters seems to be uncanny – just saying.
You see, Cersei started off as someone who was cheated on and lied too and all she wanted was to be loved and the betterment of her many illegitimate children. And we all know that Mr Nawaz has wanted the same with all the foreign properties and mammoth bank balances which he still denies to this day for some reason just as Cersei denied Jamie being the real father to her children.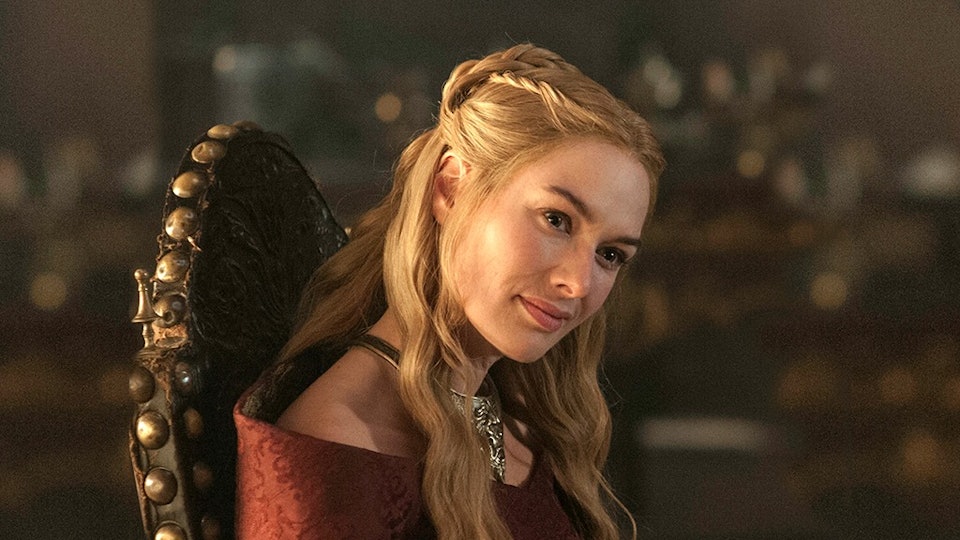 I remember in Season 1, I grew to like Cersei, as Robert's waywardness seemed to be the reason behind all of Cersei's sorrows, but soon, she showed her true colours. In short, the mad queen has no chill and our boy Nawaz does not seem to be coming slow either. Have you seen the man stealing parathas in sehri from his fellow inmates?
I mean the famous walk of shame from Season 5, where Cersei was atoned for her sins, seems rather coincidental with Nawaz's 'walk of trails' these days and his back and forth trips to jail.
Come on people, what more do you want from the poor man – do you want him to strip down everything and run into one of his many castles around the globe, just as Cersei did? Although thinking about it now, imagining Nawaz like that is not a pleasant sight.
Towards the end of the series, all Cersei wants was a peaceful and quiet life, with all her enemies either dead or indisposed permanently and for her unborn child to rule over the seven kingdoms. And that is exactly what our bro Nawaz has wanted all along too. He finally wants a peaceful and quiet life with all his rivals indisposed and Maryam as supreme leader over all of Pakistan. I mean, can't a man dream of pushing the world into total annihilation? Seriously, what can go wrong?
If you think I have a personal vendetta against the man, then let me tell you, I have nothing against the man. Not so long ago I sort of admired the guy and I still do over some of the things he has done. I can argue about the alleged corruption and mismanagement but in all honesty when I drive around Lahore without having to get stuck in traffic, somewhere deep down I do thank the Shareef brothers. When the road along the route to my house took 9 months to make under the new PTI government, for a minute I wished that Shehbaz Shareef was still the Chief Minister in Punjab.
If you saw the last episode then you saw how stubborn Cersei was to give up her thorne, similar to what Nawaz Shareef did after the Panama leaks. Despite advice and counsel the man stuck to his point of view and decided to stay in power, only to be ousted and forced out. Again that is what we see happening with Cersei. In her last moments even Ser Gergor couldn't help but disobey her orders and abandon her, just like many people abandoned Nawaz just before the 2018 general elections.
In a moment of poetic justice, Cersei and Jamie are reunited and Cersei cries out in a dire effort to live. Again a cry we have heard for far too long – 'mujhe kyun nikala.' And just as we saw Cersei crushed under the rocks, in the arms of her lover-brother, Jamie, we see Nawaz's political career being crushed.
Let's face it, the man has done alot for the country and yes he became ridiculously rich while doing so, but for a minute, just a minute, let us pause and give Nawaz a proper send off, because although his political party may live on, I think his political career won't anymore.
Stay tuned as we unveil more parallels between GoT and Pakistani politics.