Cricket fans are taking issue with the fact that Sarfaraz Ahmed, former team captain, was seen carrying water bottles and shoes to his teammates during a match against England in Manchester. The 'issue' has been highlighted and debated to the point that it has not only become a top Twitter trend, but has also elicited responses from a few of the biggest names in Pakistani cricket.
Some people are arguing that it is beneath an athlete of Sarfaraz's caliber to be seen performing the duties of a 'water boy'. This opinion has been echoed so vociferously that even respected veteran Shoaib Akhtar has chimed in to denounce management for allowing it to happen. Claiming he "did not like the visual", Akhtar said, "This shows that Sarfaraz is such a docile and weak man. He must have lead Pakistan in the same way as he carried the shoes. That's why Mickey Arthur always dominated him. I am not saying carrying the shoes is a problem, but former captain can't do that."
The incident is another example of the classism entrenched in Pakistani society in which even acting like a decent human being for one's team can be considered shameful.
Where is the shame in helping your team by carrying shoes or water bottles? Pakistanis have a classist tendency to immediately associate such acts with shame or humiliation.
This is, for better or for worse, not associated with the rest of the world.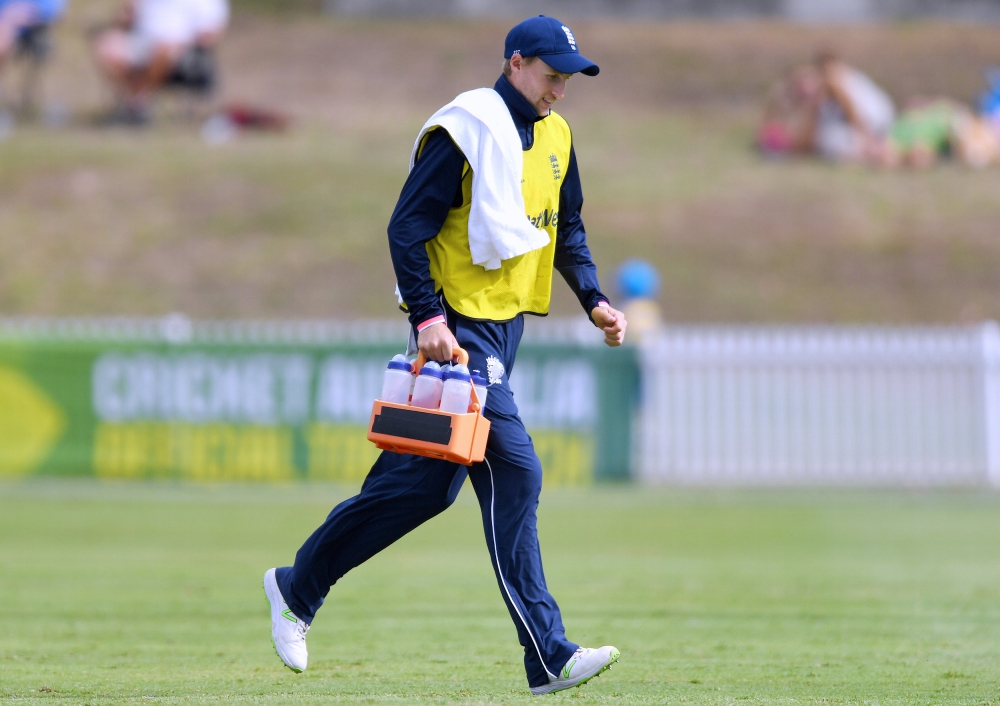 This is a picture of current England Test captain and internationally-acclaimed cricketer Joe Root carrying bottles back in 2018. There was no shame attributed to him or criticism of the country's cricket board. It was simply a task he did for his team because he could. He clearly does not seem to see any shame in helping his team.
Fortunately, all hope does not seem to be lost. Head Coach Misbah-ul-Haq defended Sarfaraz, saying, "This type of discussion can only happen in Pakistan. I also performed the duties of a 12th man, when I was captain and was sitting out in a match against Australia. There is no shame in doing that". He went on to praise him, "Sarfaraz is an excellent human being and player. He knows that it is a team game. When other players are practicing outside, so the player who is available has to help out. It is not a matter of disrespect. In fact, it is big of Sarfaraz that he doesn't mind doing it. Plus, it is a sign of a good team."
It's hard to put it as succinctly as Misbah did, but other social media users jumped to Sarfaraz's defense too.
The worst part is the incident takes away from the brilliant cricketing performance of Pakistan so far, with outstanding performances by players like Shan Masood.
This may be one isolated incident, but it is a symptom of a larger problem in the world of elite sports in Pakistan. Being a cricket superstar doesn't mean it is shameful to perform small kindnesses for your teammates, regardless of how high or low they are ranked on the player roster.
Also read: Pakistan may not have India's caste system but its classism is just as bad