The mighty K2, known as the Savage Mountain since the 1950s, has a deadly reputation among climbers. But this past Saturday history was made as 10 Nepalese sherpas summited the mountain during winter, a feat never before accomplished.
The team was led by 37 year old Nirmal Purja, known as Nimsdai, who took the climbers through the infamous passage called the Bottleneck on K2 to summit the K2. Located along the South-East Spur at a height of 8,200 m, the Bottleneck is the most used route to summit the K2 and the site of the deadly 2008 disaster in which 11 mountaineers were killed and 3 others injured when an ice avalanche in the area cut the climber's rope lines. Even on Saturday, the sherpas noted ice cliffs as big as houses hanging over the passage as they made their way across.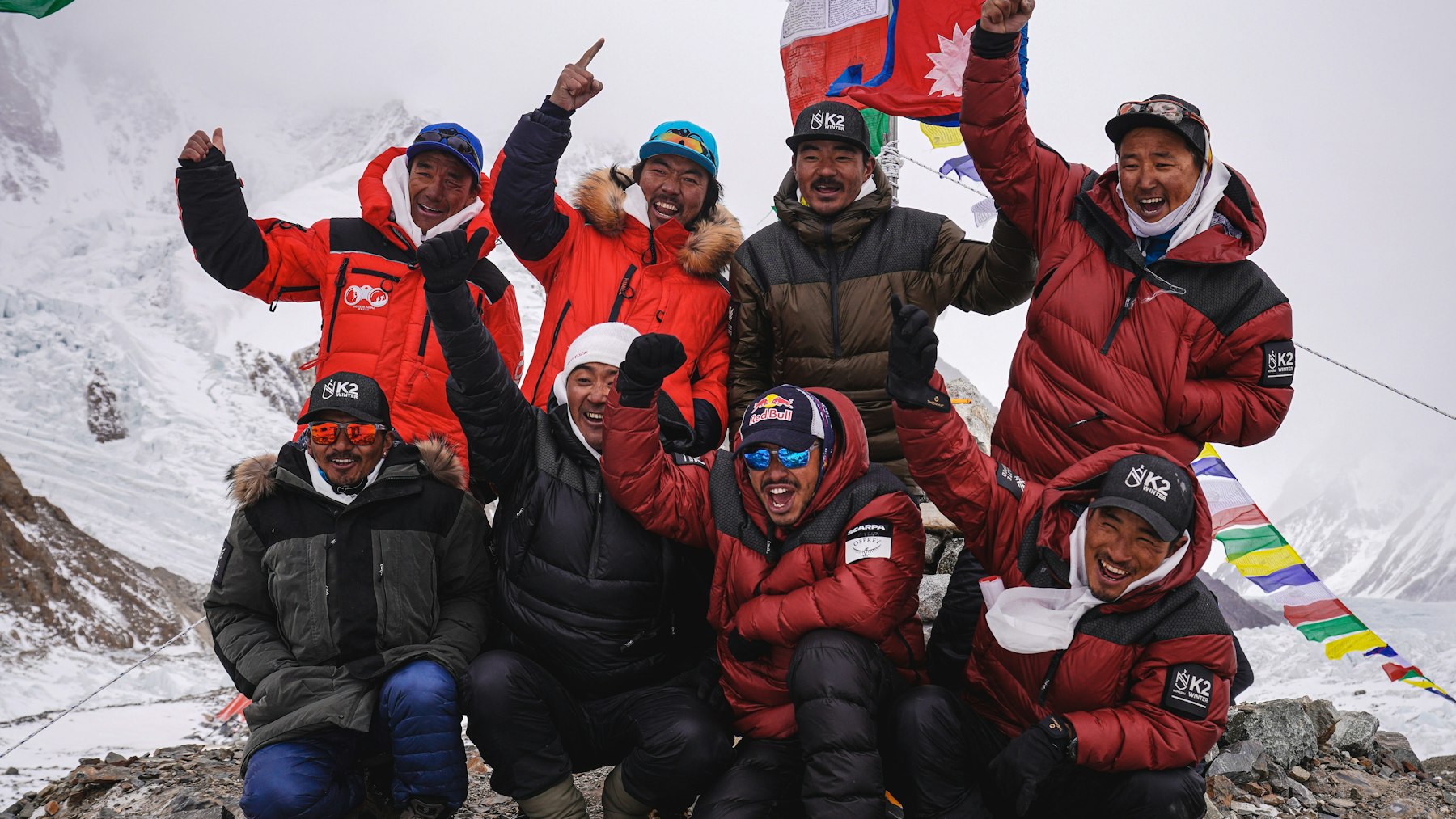 After completing the never before achieved climb, Purja said, "I was just praying to the mountain. This time we needed passage, and the mountain allowed us permission."
The Savage Mountain is known to claim the life of one climber for every four that reach its summit, the same fate befell Spanish climber Sergi Mingote, who fell to his death much lower on the mountain and had a previous record of scaling 10 of the world's highest peaks without supplemental oxygen. Russian-American climber Alex Goldfarb, who went missing on the day the Nepalese team summited the K2, is another who lost his life when he pushed on alone as conditions turned dangerous, attempting to scale the 8,051m Broad Peak in the Karakoram range.
"A very special moment. The whole team waited 10m below the summit to form a group then stepped onto the summit together whilst singing our Nepalese National Anthem. We are proud to have been a part of history for humankind and to show that collaboration, teamwork and a positive mental attitude can push limits to what we feel might be possible"
– reads a January 16, 2021 journal entry on Nimsdai's website.
The K2 has been climbed by less than 400 people and never before in the winter months, while six prior attempts have been made none have been successful till now.