Bangladesh has announced that its passports will no longer bear the text "valid for all countries of the world except Israel."
What Happened: According to reports, recently issued e-passports state "This passport is valid for all countries for the world" and no longer have the additional two words "Except Israel," as was the case in the past. Home Minister Asaduzzaman Khan confirmed that the passports no longer include the Israel travel restriction. However, a Foreign Ministry spokesperson clarified that Bangladesh still does not recognize Israel and noted that passports do not indicate a change in Bangladesh's policy towards Israel.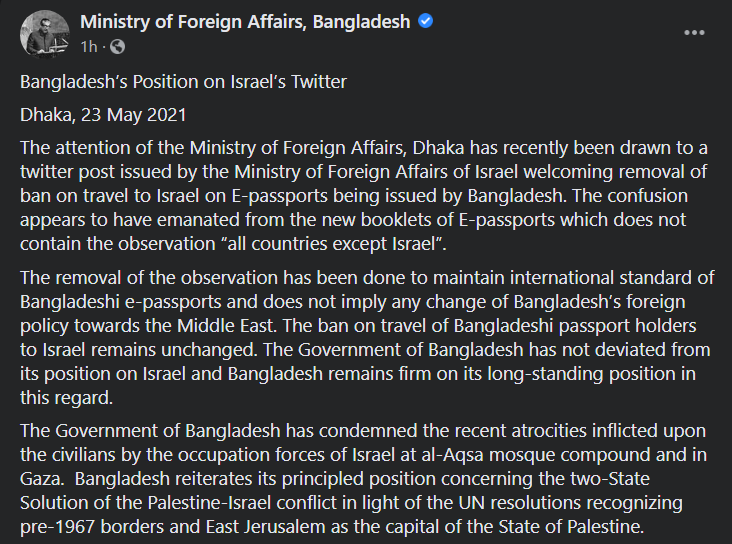 The Response: Many have welcomed this change in the inscription on the Bangladeshi passport.
The Other Side: However, the majority of people have been outraged by this decision.